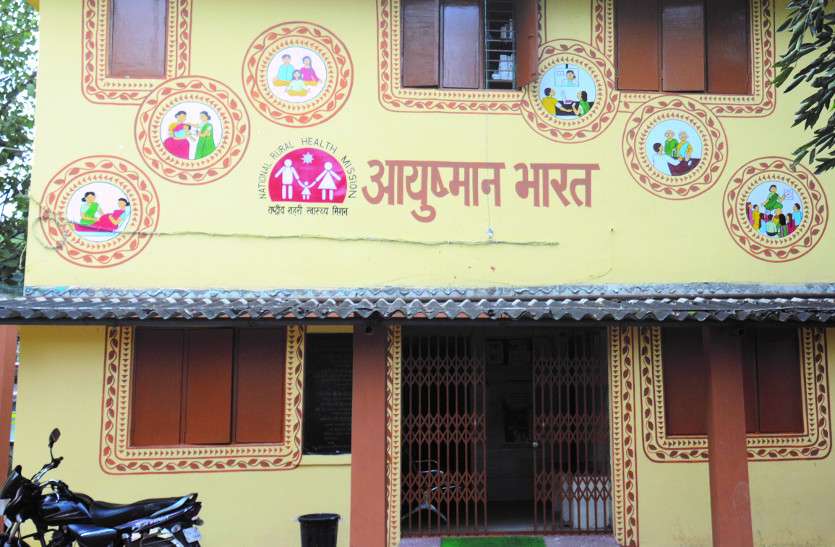 On the birth anniversary of B.R. Ambedkar on April 14, 2018, Prime Minister Narendra Modi inaugurated the first health center under
Ayushman Bharat scheme
in a tribal district Bijapur in Chhattisgarh. It is the first pillar of this new healthcare scheme, which is also termed as Namocare or Modicare. Under this scheme, the central government will open 1.5 lakh health and wellness centers by 2022 to provide health coverage to poor and vulnerable families across the country.

Ayushman Bharat -National Health Protection Mission (AB-NHPM) will offer cashless health benefits to a beneficiary from any public or private hospital throughout the country. It will be an entitlement based scheme that's based on deprivation criteria in the SECC database. Check the financial aspect of the same on Govtjobswall portal
How To Open Ayushman Bharat Wellness Center
One major principle of AB-NHPM is to provide flexibility and co-operative federalism to states. The states will have to follow a set provision to partner through co-alliance with central government. Both Central Ministries/Departments and State Governments will be able to work hand-in-hand to expand AB-NHPM.
To avail under this scheme, healthcare centres in your city must follow certain criteria. Firstly, your state needs to have State Health Agency (SHA) for implementing the scheme. This way the states will get an opportunity to opt they're existing Not for Profit Company/Trust / Society / State Nodal Agency or set up a new Not for Profit Company/Trust / Society / State Nodal Agency for implementing the scheme for acting as SHA. Even at the district level, this structure needs to be implemented for availing this scheme. Besides that, states will be able to choose the modalities that they would like to implement through an insurance company or directly via Trust/Society or a mixed model.
The funds will be transferred from Central Government through AB-NHPMA to State Health Agencies directly via an escrow account. Moreover, the State needs to contribute to its share of grants within a set time frame.
For implementing the paperless and cashless transaction, NITI Aayog and IT platform will be made operational. This is further going to help in preventing any potential misuse/ fraud/abuse cases. Plus, pre-Authorisation of medical treatments with be made mandatory.
To ensure the AB-NHPM scheme reaches the right beneficiaries and other stakeholders, an outreach strategy will be developed and promoted on electronic media, social media platforms, traditional media, and other platforms.
Major Impact of Ayushman Bharat Arogya Kendra /Health Center
According to statistical data, in-patient hospitalization expenditure has increased about 300-percent in India, during the last ten years. Most of the expenditure is met by out of pocket (OOP). In rural areas, families rely on household income/savings (68%) or borrowing (25% to meet the expenditure. On the other hand, in urban areas, the families rely on their income/savings (75%) for the expenditure of hospitals and medical facilities. In India, Out of pocket (OOP) expenditure is more than 60% which leads to about 6 million families coming in poor and vulnerable category – based on their catastrophic health expenditure.
Therefore, AB-NHPM will majorly impact the reduction of Out Of Pocket (OOP) expenditure on
Covering all secondary and tertiary hospitalizations.
Increased healthcare coverage to nearly 40-percent of the Indian population (majorly poor and vulnerable families).
Providing coverage of 5 lakh for each vulnerable family (irrespective of its family size).


With the implementation of his scheme, there will be an increase in the quality of health and medication. The medical facilities will also be provided to the poor families, whose medical needs are unmet due to lack of financial resources. Due to Ayushman Bharat Yojana, timely treatments will be offered to the beneficiaries and the health care centers will work hard for patient satisfaction and improvement in their productivity and efficiency.